First here's a different version of an image of the faint outer detail of the corona (be sure to click on images for full size):
Used a radial blur subtraction technique to enhance the contrast of the corona, compensating for some of the bright light from the inner corona scattered by clouds by bringing out more detail, especially the subtle loops lower left.
An issue with images of the eclipse is that there is an extremely large range in brightness, more than can be encompassed by a picture on a video monitor or print out. A "composite" image combines the faint detail from an image that over exposes the bright inner sections (see above) and the bright detail from an image that misses the faint detail.
Unfortunately, all my attempts at compositing seemed to yield a mediocre version both the bright and the faint detail.
Here are a few alternative versions, using tricks to provide maximum detail in both versions by inverting the color of one: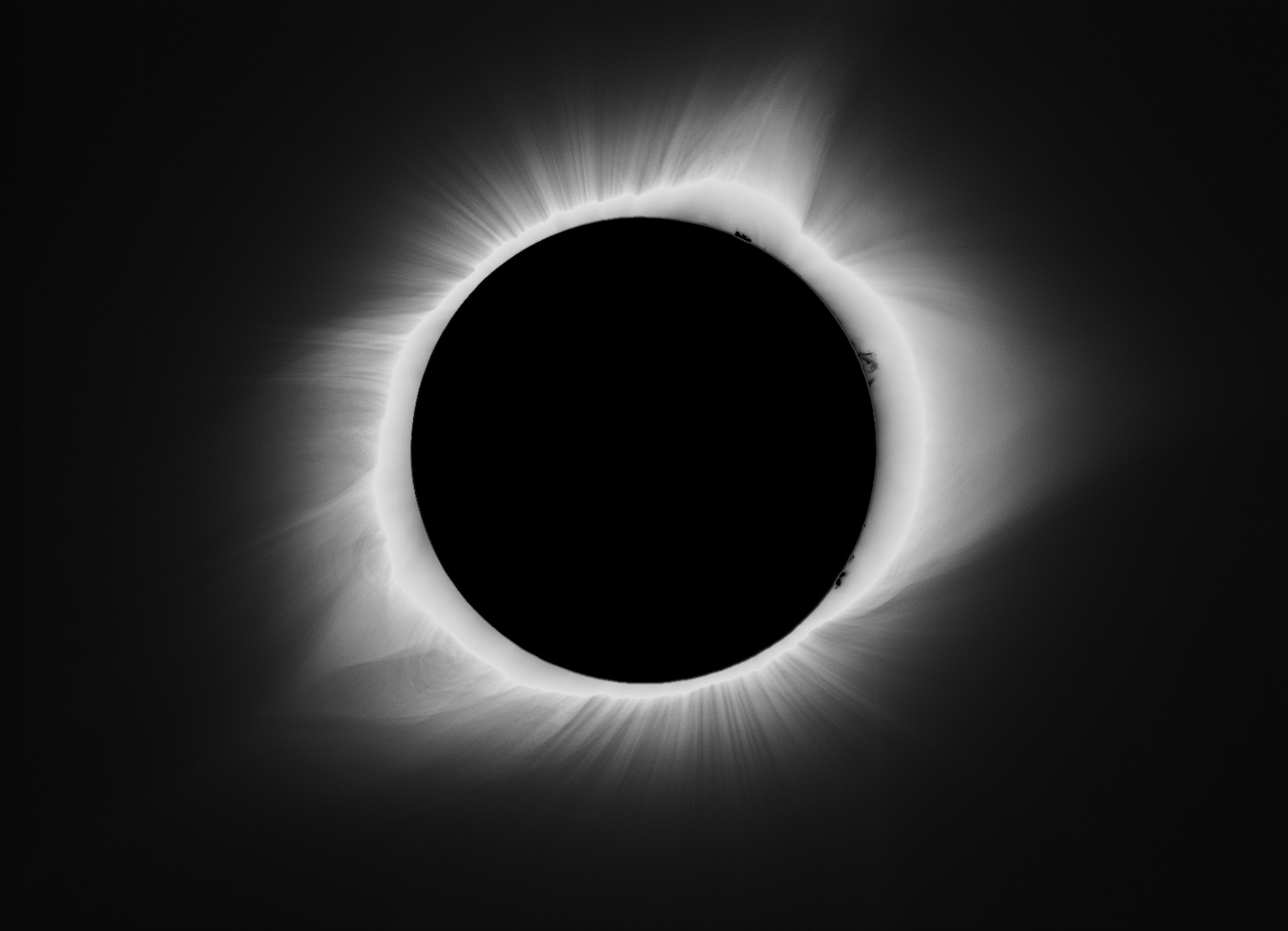 8/21/17 solar eclipse exclusion composite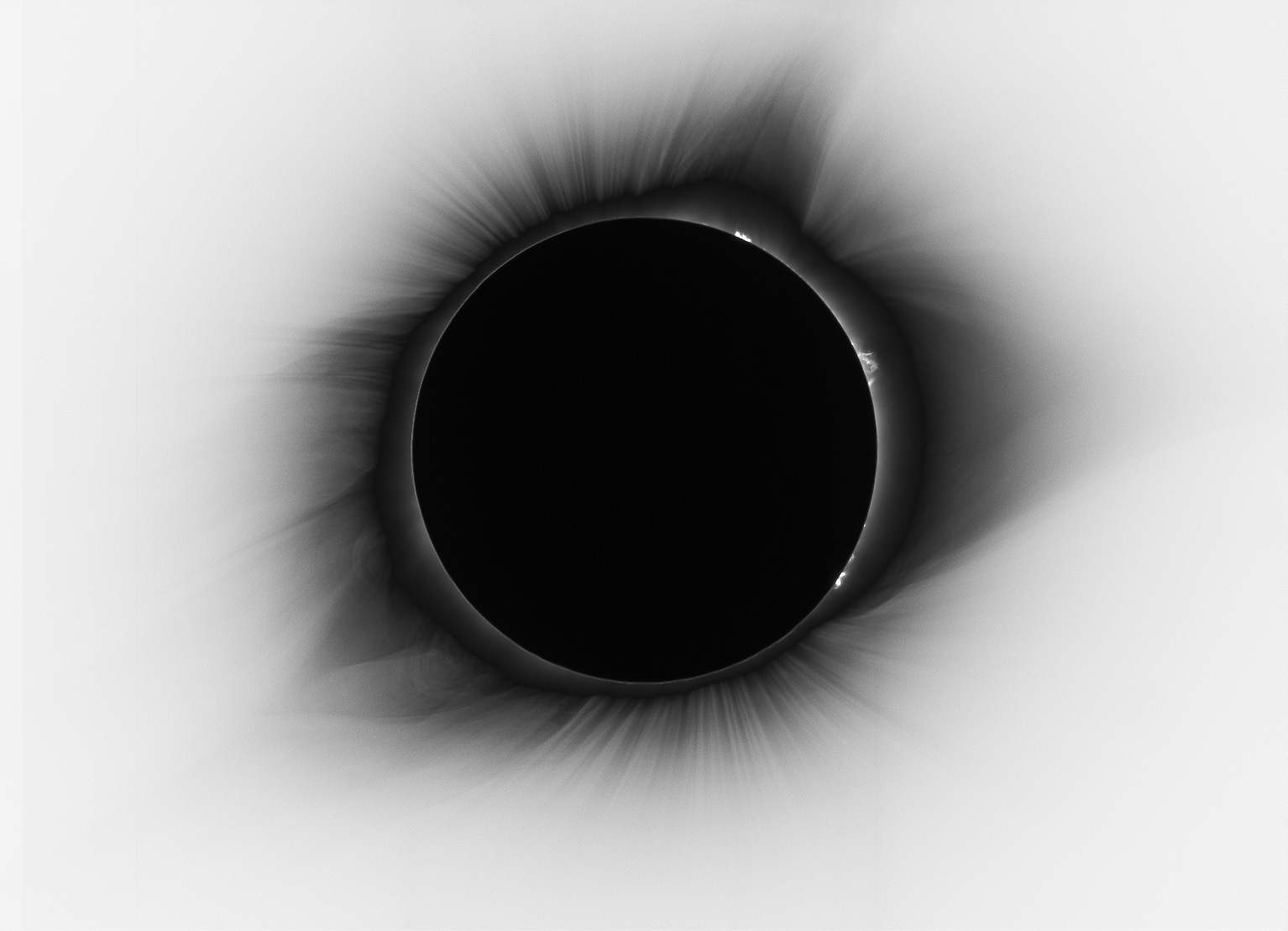 8/21/17 solar eclipse inverted exclusion composite
Just for fun in the last set, I colored the bright detail red, which is appropriate as the chromosphere is actually red: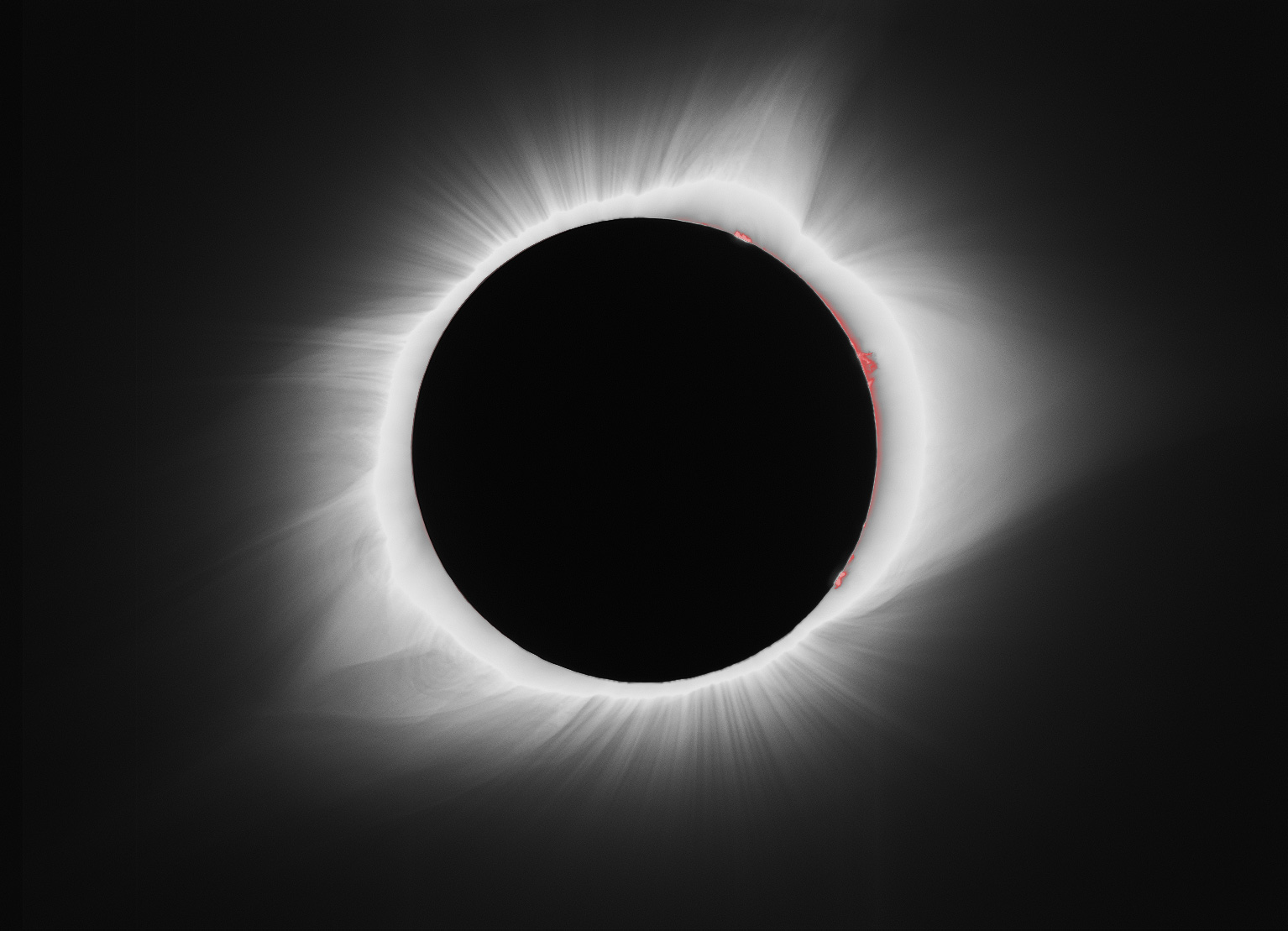 Image details:
DMK 51 web cam, Takahashi FS-60C, 60 mm aperture at f/4.2 with a reducer. Baader solar film, Fotga IR/UV cut filter. The full field of view is approximately 96x72 arc minutes with a resolution of 3.6"/px. video capture at 12 fps, aligned in autostakkert, wavelets in registax.
Casper Wyoming
42,50.9694N 106,15.5688W
8/21/2017