Then totality.
the sky darkened, but was still visibly blue
i viewed the eclipse through light cloud cover
perhaps making this experience a bit different, with less darkening of the sky.
i elected to watch the first diamond ring looking down at my laptop to protect dark adaptation. while looking down i noticed shadowbands sweeping along the sidewalk then,
OH MY GOD, THERE IS A HUGE BLACK HOLE IN THE SKY WITH A HALO OF LIGHT AROUND IT
i picked up my canon 15x50 image stabilized binoculars to get a closer look at the corona. after a second of viewing i thought something like "why do i have a piece of glass between me and a direct view of god?" and put the binoculars down...an alarm reminded me when it was time to get back to imaging
it wasn't the darkness of the sky that overwhelmed, but rather the black hole in the twilight sky which seems to lead to another universe/reality...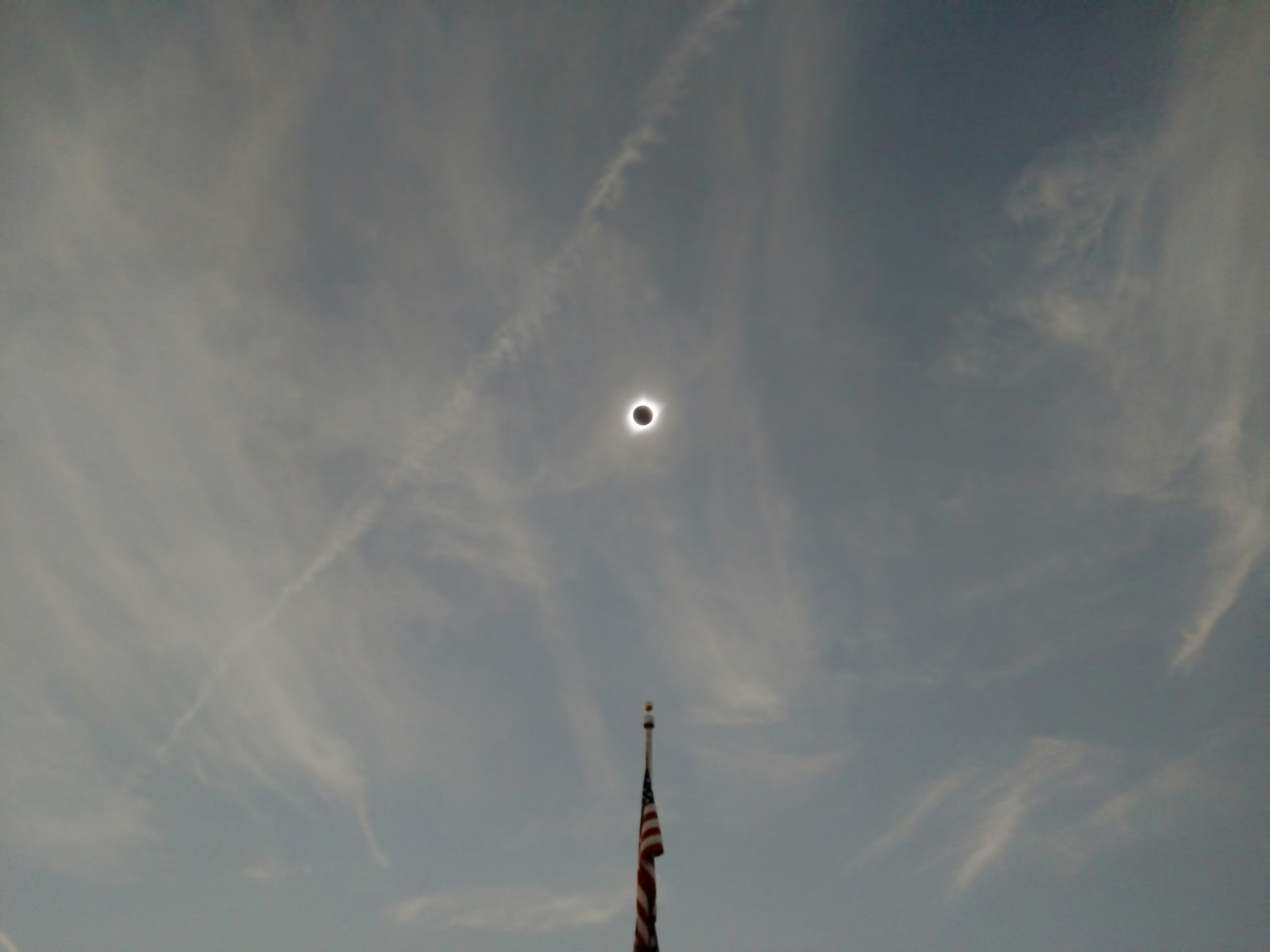 click on image for full size
another alarm goes off and i look up to catch the final diamond ring. a pinpoint of light appears at the right edge of the black hole in the sky, brightening steadily until it is too brilliant to look at.
last alarm, filters back on.
The image above is a remarkably accurate portrayal of the visual experience (to my eye). the main shortcoming is that it's difficult to portray the scale of the event. try to envision the black circle in the image at the size of a full moon rising, dominating the horizon. interestingly, it was the combination of two mediocre images
(both shown in previous posts)
: an over exposed
cell phone shot
and an out of focus
telephoto image
with my DSLR. having succeeded in combining a color image with my telescopic view, i tried combining these two on a lark. after two minutes of aligning the spikes of the corona in the two images, i adjusted the opacity and my jaw dropped, bingo.
while in casper for the eclipse, i attended a talk by
archeoastronomer J. McKim Malville at the
astronomical league
conference.
He has studied a number of stonehenge-like sites, one of which featured a petroglyph (stone carving) of what appeared to be a total solar eclipse with a coronal ejection mass. After seeing an eclipse, i can see what motivated these strucutres.
Lastly, thanks to Ellen Pothier for having the foresight to bring corona: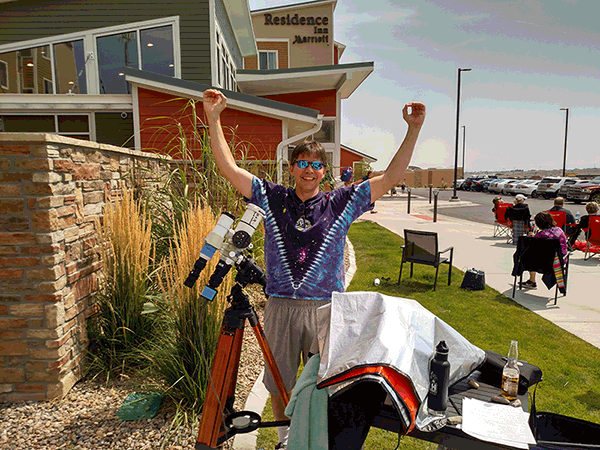 Otherwise, there'd be a bud light joke here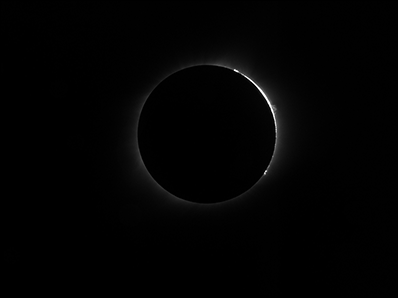 Image details:
-sun and corona:
Nikon D-60, AF-S DX NIKKOR 55-300mm f/4.5-5.6G ED VR, f/5.6 300 mm 1/20" iso 400
Landscape:
-cell phone, Droid Turbo ;)
Casper Wyoming
42,50.9694N 106,15.5688W
8/21/2017