here's the rising full moon on the evening of 1/30/18 followed by the setting super blue blood moon from the next morning (click on images for full size):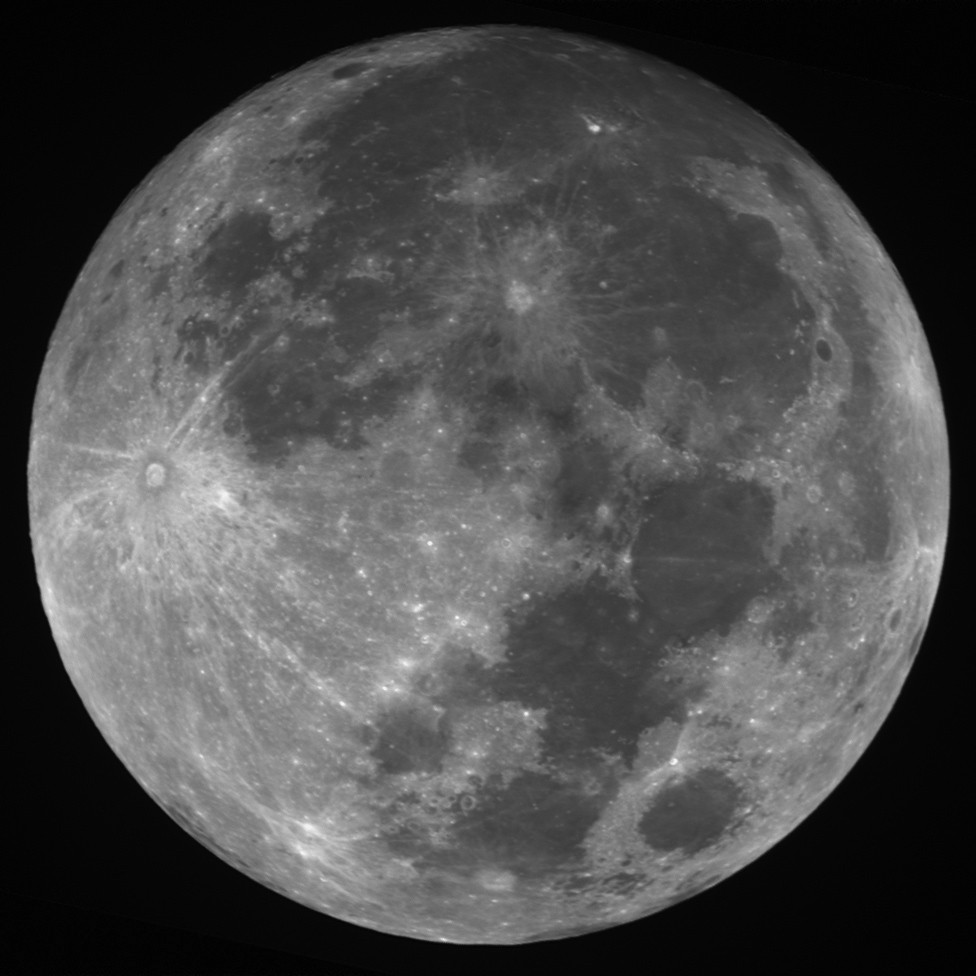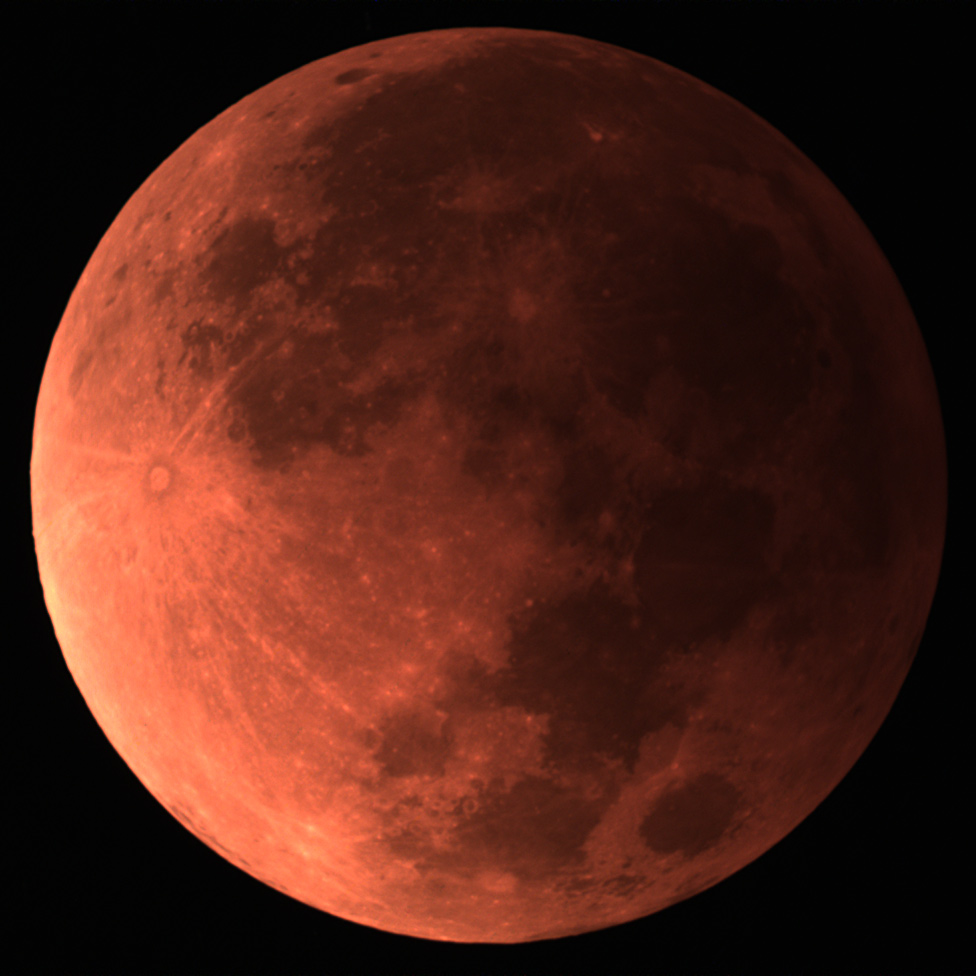 darker version with a bit more detail: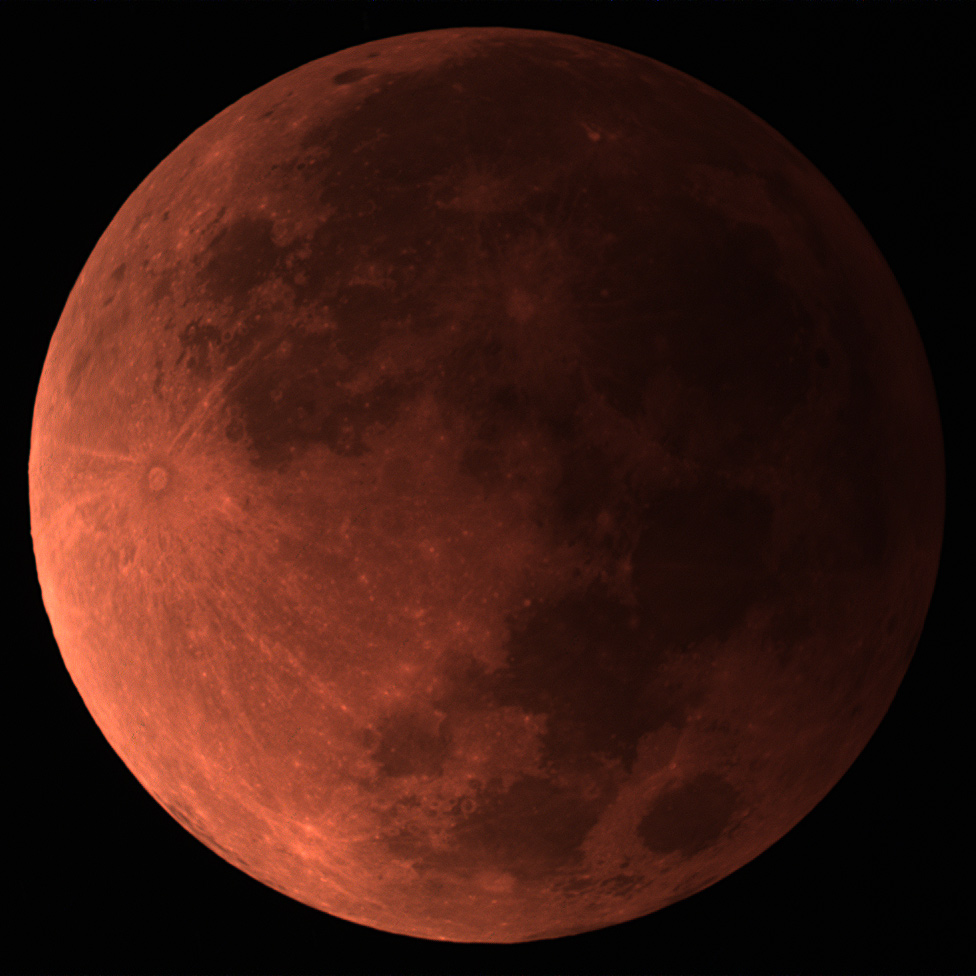 The full moon above is sharper than the eclipsed moon for several reasons:
1. the eclipsed moon was lower in the sky, therefore subject to more atmospheric turbulence
2. the faint eclipsed moon required longer exposure (500x), also increasing the effect of atmospheric turbulence.
shot this one in lazy mode. my garage faces west, so i set up my imaging rig the night before, taking a quick image of the full moon to make sure everything was working. then moved the equipment into the garage facing west, closed the door and went to bed.
got up and 5 AM, opened the door to my "observatory" and voila super blue blood moon over my neighbors house: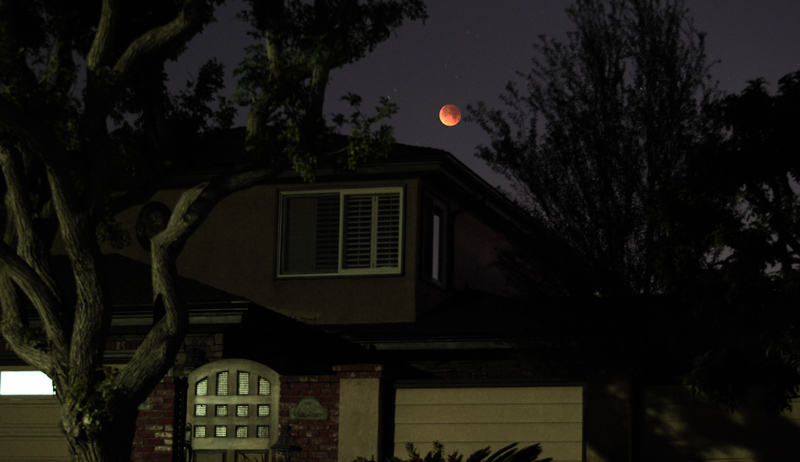 I'd checked the framing with the setting moon the week before. this image took a fair amount of work in photoshop as the street lights gave the house a strange green tint. there was also star trailing evident over only 20 seconds (seen below), so i pasted the telescopic version over the moon image in the wide field DSLR image.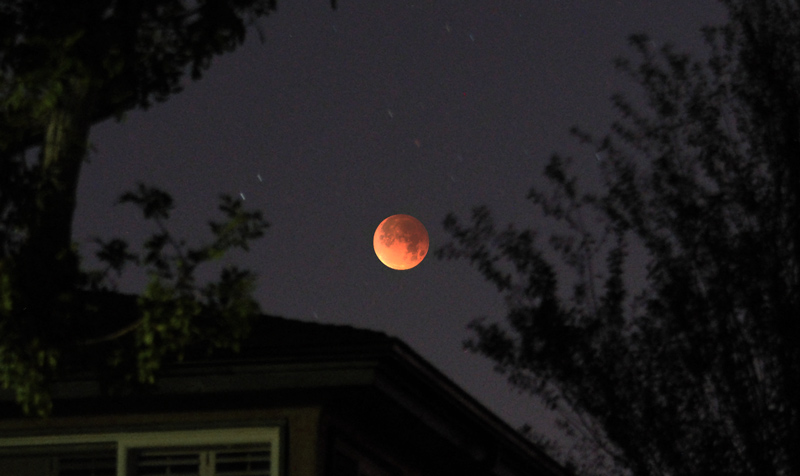 imaging details:
close up:
ZWO ASI120MC, Takahashi FS-60C at native F/5.9, 355 mm.
skywatcher star adventurer tracking mount
full moon .325 ms exposure 12 seconds captured at ~17 fps
eclipsed moon 152.6 ms exposure 68 second capture at 6 fps
13:24 UTS
wide field:
Nikon D-60, AF-S DX NIKKOR 55-300mm f/4.5-5.6G ED VR, f/5.6 55 mm 20" iso 400
1/31/2018
Eastbluff, CA