factoid: Abell 1367 has more galaxies brighter than mag 14 than any other galaxy cluster
the term "deep sky objects" is used by amateur astronomers to denote
objects other than solar system objects and individual stars.
as some may have notice, all of my images since moving have involved objects in our solar system,
most sol itself. the most distant object being saturn at approximately 8 million miles or 11 a.u. or 1 light hour
at 330 million light years, Abell 1367 goes to the other extreme.
to put things in perspective, the closest star is 4 light years away
the pleiades are 375 light years (ly) away
orion nebula 1500 ly
crab nebula 6000 ly
the black hole at the center of the milky way 27,000 ly
the andromeda galaxy 2 million ly
M51, the whirl pool galaxy 15 million ly
the virgo galaxy cluster 50 million ly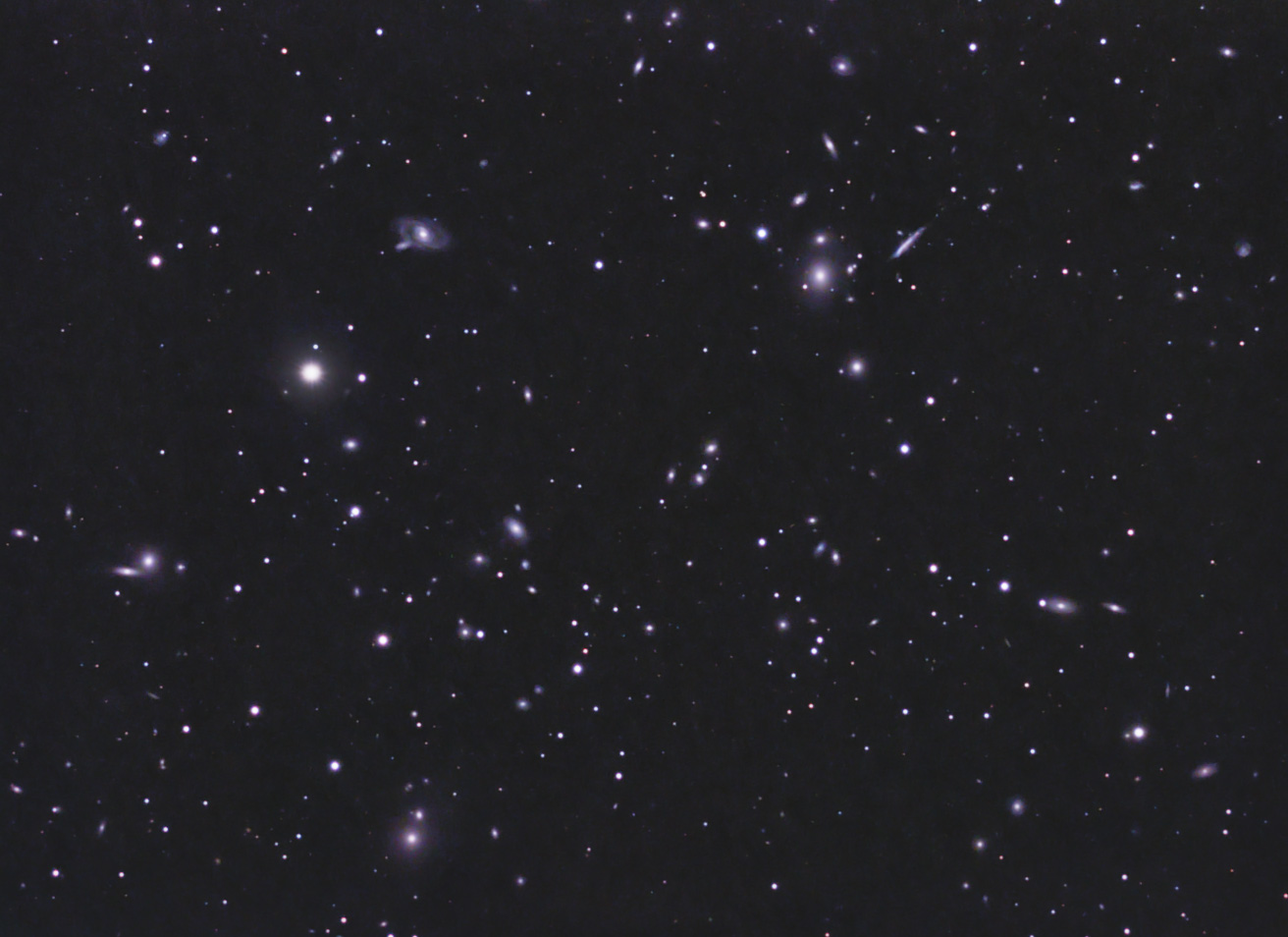 most of the dots in this field are not stars, but galaxies each containing billions of stars.
here's an annotated version with galaxies circled
the large circle outlines the galaxy cluster itself which is a bit bigger than my field of view
objects circled with an arrow pointing away are high proper motion stars
more about QSO's later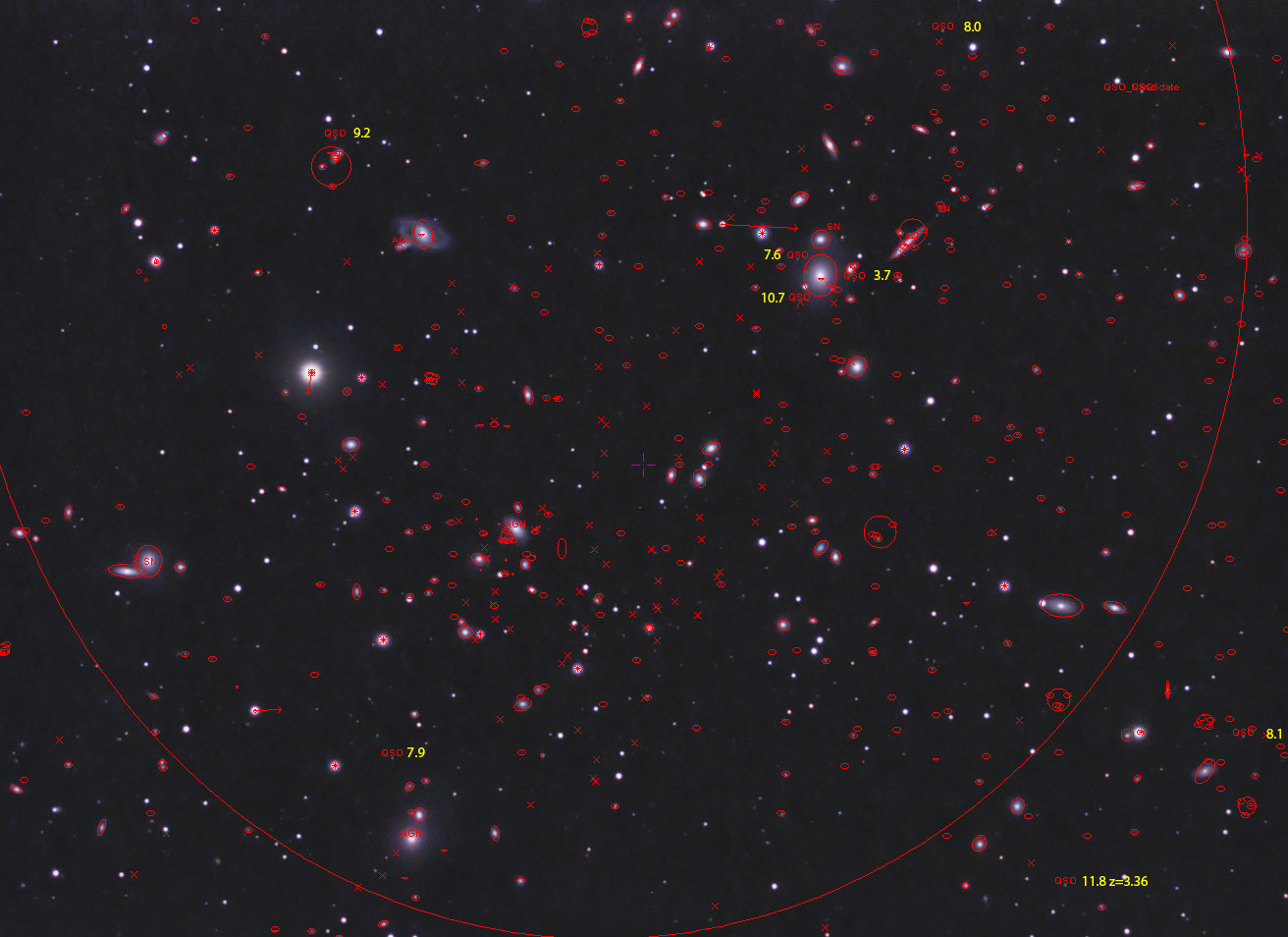 details:
FS102 OLV @ 618.8 mm, 2.15"/px, IDAS LPR filter/astronomiks 12nm SII filter, SX H9/H9C camera
Luminance 120x5 min, RGB 25x20 min, SII 24x20 min
4/24-5/5/2014 Newport Beach, CA

needless to say it took a lot of work to pull the galaxies out of the light pollution in the image