haven't imaged in about 6 months due to move/move/remodel... Jupiter is just past opposition now and should be in excellent position for viewing for the rest of January. Here's my first light image with a new camera from new location, Jupiter on Xmas night: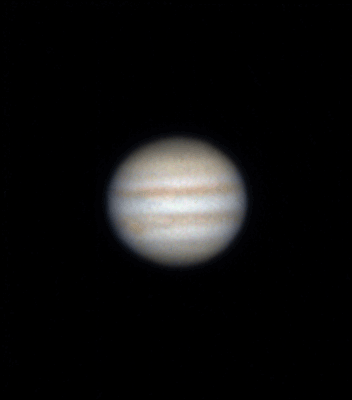 unfortunately, the seeing was terrible, amazed i was able to pull anything out at all. this is an animation of two shots taken about 30 minutes apart. shows the great red spot (lower left) just rotating into view.
here it is the next night (again terrible seeing)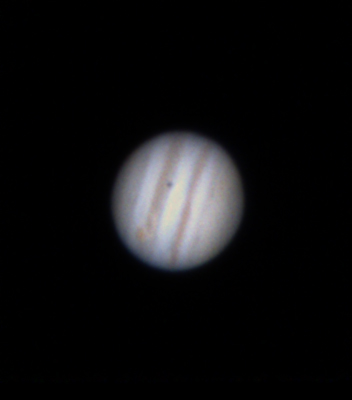 you can see the great red spot lower left, Io's shadow upper mid, and a hint of Io just above and to the right of it's shadow.
cheers